Love and

 

P

rotect your eyes fashionably with every move and style! 
Ray-Ban Light Shade~ Busy Body
Life in Los Angeles speaks for itself! It's HOT all the time, and some days are overcast. I love to rock darker sunglasses with every chance of exposure! The sun never take breaks, instead UltraViolent (UV) rays work harder! Eye protection are must haves fashionable accessories!
100% UV 

Shaped Oval

Slip Free
"Think protectively and fashionably."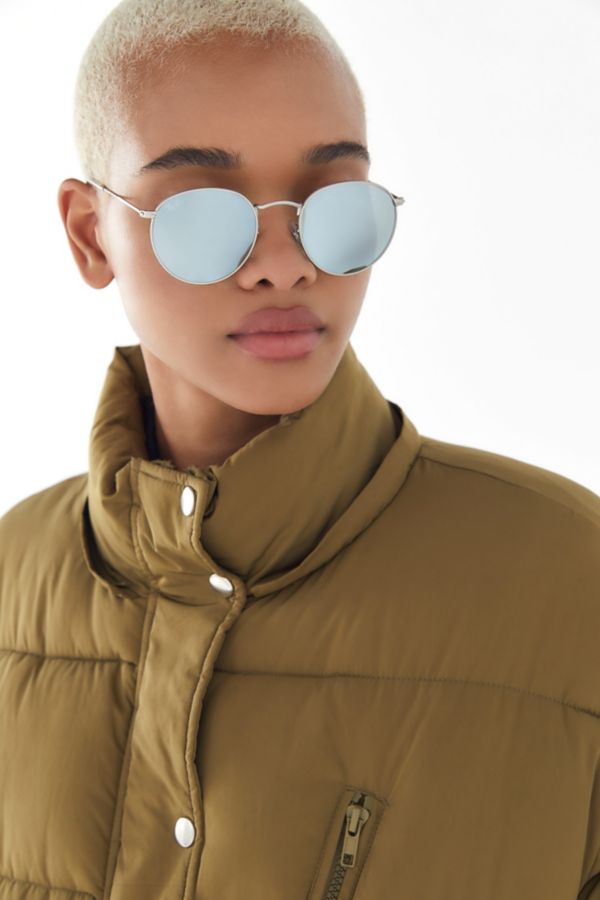 Ray-Ban Round FLASH Sunglasses~  Mirror yourself 
Retro metal sunglass gives extra shine for glossy days! This brand blocks also more than 99% of reflective lights! Wear these for the ultimate swag attitude! Ray-Ban's multi-mirror glasses has two two jobs; reflect your image and the worlds! Get now $178.00
Perfect nose grip

crystal lenses

curve brow bar
"Love Your Reflections." 
Nova Slim Cat-Eye Sunglasses ~
Stray away from usual shapes with these cute sexy, slim fierce frames! I love this look for fun nights out! Nova, cat style compliments high cheek bones, and leaves a mystery behind! Click here to find your under $20
"What's your fashion identity?"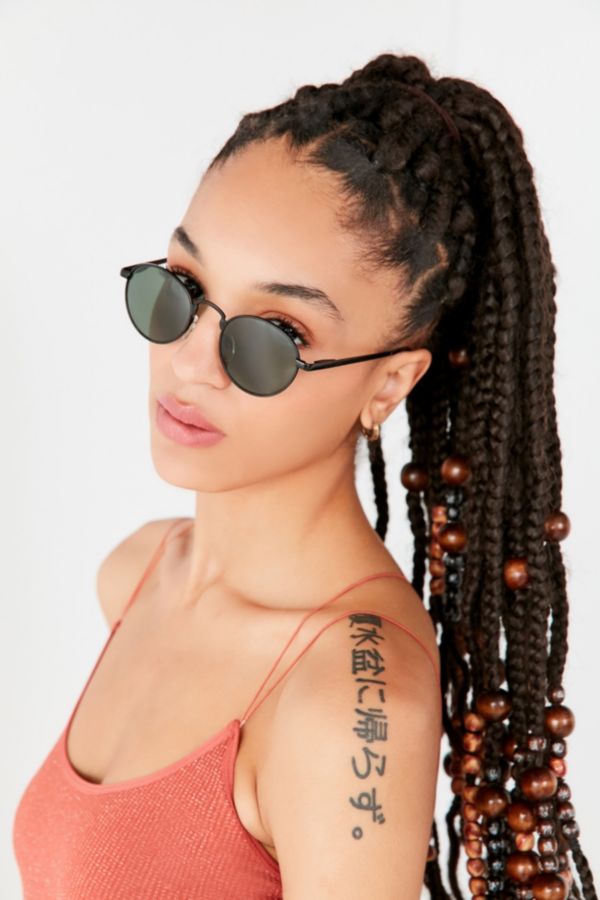 Solar Spec Vintage Orbiter Round Metal Sunglasses ~ Stay Shady
Starch and glare resistant glasses gives 100% UV/ UVB protection! Fit most facial shapes perfectly with nose slides. Remember, darker shades always work best to hide bright lights and high sun exposure! Click here only $26!
Slip Free

Silicone Nose Pads

Optic Quality
"Shine Bright Glare Resistant!"
Thanks for Reading 
By Sanestina